Paul Klee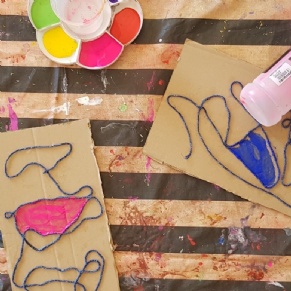 Good afternoon!
Key worker children have been busy trying out an art activity that featured on the 'Ms Williams' Art Ideas' page last week.
The idea is inspired by Paul Klee, who was a Swiss-born artist (1879-1940). Klee was influenced by movements in art that included Expressionism, Cubism and Surrealism. He was a natural draftsman who experimented with Colour Theory. Klee and his colleague, Wassily Kandinsky (we have a class named after him), both taught at the Bauhaus school of art, design and architecture in Germany.
We had a play with colour and shape to create our own Klee inspired pieces. It was lots of fun and we think they look great!