Science week in Reception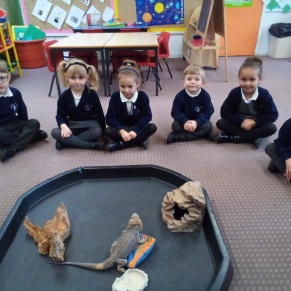 We had a special visitor in Reception.
As part of our learning for Science week the children have had some special visitors. Yesterday they met our new caterpillars which they will get to see grow and go through the cycle before becoming butterflies. Today they got to meet Nessie, Mrs Johnstone's bearded dragon. The children thought of some fantastic questions to ask about Nessie and will use the information they gained to write fact files next week. Tomorrow we will have another special pet visitor - Mrs Rooney's tortoise!
We would love to see what pets the children have at home and to hear how they take care of them. Parents can share this by uploading it to Tapestry.