Choir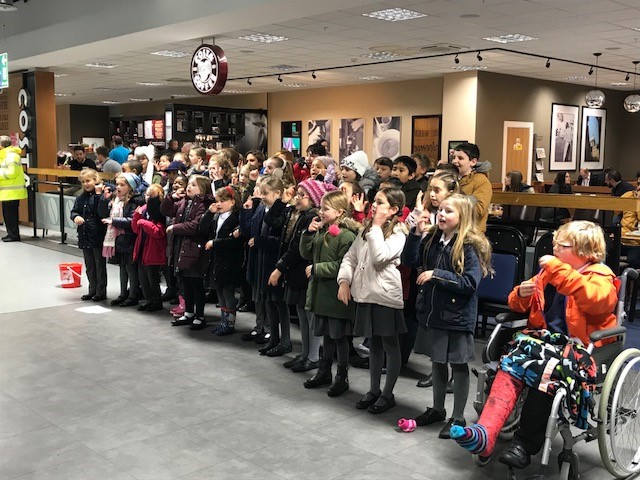 Welcome to Stopsley's School Choir
This hard-working, song-singing group of children have delivered a number of heart-warming and uplifting songs across many events, including Young Voices at the O2 arena, Luton's Singing Spectacular and community work with local stores and with the London Luton Airport (pictured above).
The Choir has been going strong for a number of years, increasing in size each year. Children from Years 3 to 6 are welcome.
Our choir rehearses each week. The rehearsals are led by an amazing teacher from Luton Music Services. Each week the children sing a range of genres, such as: pop medleys; songs from some of Disney's greats; traditional songs; etc.