Coronavirus Home Learning
Accessing Home Learning
THE BELOW STARTS ON MONDAY 20th APRIL. PLEASE JUST RELAX AND ENJOY FAMILY TIME DURING THE EASTER HOLIDAYS. THE ONLY EXPECTATION FOR HOME LEARNING OVER EASTER IS FOR CHILDREN TO READ, LEARN TIMES TABLES AND PRACTISE SPELLINGS. ALL CURRENT HOME LEARNING RESOURCES ON OUR YEAR GROUP PAGES WILL BE REPLACED ON MONDAY 20th APRIL.
Due to the lengthy school closure, we are providing regular, structured work for all children. Each Monday, we upload a suggested timetable for each year group which parents might chose to follow to support routine if this is right for their child. It is important to remember that we make adaptations for children in school so parents can and will need to as well. The timetable covers a range of subjects that we would teach in school and will be linked to current learning.
The following explains how parents can access Home Learning:
Have a look at the timetable and decide with your child which learning they are going to do for the week ahead. Timetables will appear on the year group's 'Distance Learning' page which can be found on the right hand side.
Each learning session on the timetable comes with some resources. These are found below on the same page. Use the 'Teacher Input' resource to introduce the learning and then give your child time to do the follow-up activity.
The children will be able to do most learning independently.
Visit other year group's pages if you feel that these are more appropraite for your child. Use our 'Individualised Learning' page (on the right hand side) if your child has an EHCP or IEP.
At the end of the week, all of the timetables and resources will be moved in to our 'Archive' folder (on the right hand side) befiore the new ones are uploaded. This means that parents and children can still return to older resources if they need to.
Activities and worksheets are usually provided where children can save their answers electronically. It is also fine to record any work on paper or in a notebook. Some children have brought a Home Learning exercise book from school that they can use.
If the timetable is ever feeling too much, children can complete our 'Take Away Home Learning' activities instead. These are provided for a period of shorter closure but acn be found on the right hand menu. Each year group has their own 'Take Away Home Learning' activities.
Children can log in to 'Purple Mash' and they will find work set here that they can do. Scroll down this page to find a link to 'Purple Mash' as well as some other useful online links.
A list of useful websites for distance learning (divided in to age groups) can also be found below.
'Stay Active' activities for distance learning can be found below.
A 'Bingo Board' of fun activities to complete can be found below.
Our own Reception teacher, Miss Williams, has also provided some fun art ideas for families to try. These can be found by visiting her page on the right hand side.
We aim to provide work that revisits prior learning as well as introducing some of our new summer term learning. Parents though are not expected to be teachers. All work will be revisited when the children return to school. This Home Learning may be discussed with the children on their return but it will not be marked by teachers.
At the bottom of this page, you will find an important letter from the Headteacher that reassures parents about doing Home Learning with their children. It also includes useful Frequently Asked Questions (FAQs).
Early Years
Parents of our Pre-School children and Reception children should visit the appropriate pages on the right hand menu. These year groups do not provide a timetable but they do upload a 'Take Away Home Learning' sheet weekly. Parents should check for this every Monday for new activities and ideas. There will also be a 'top tips' sheet that parents may want to work through.
Reception parents are encouraged to use Tapestry regularly as this is a great online journal. Parents can share the learning that their children are doing at home by posting pictures and comments on their Tapestry journal. The Reception staff would love to see these and will be able to respond online. Click on the link below to log in to Tapestry...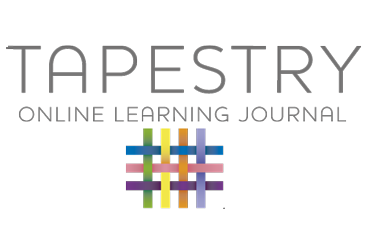 Support from the school
Please note that the school office email address will continue to be active throughout any lengthy closure. However, if families have any questions about the week's Home Learning, each year group has a 'help' email address that the teaching team monitors. The children can ask questions or check their understanding using this email address during the school hours, during term-time only.
Whilst we are encouraging the use of the Internet to enhance children's learning, we remind parents about the importance of online safety. If you have any concerns or need advice, please visit our eSafety page here.
Assessing the children
The Government have announced that the Year 2 and Year 6 Statutory Assessment Tasks (SATs) will not take place this year. The Key Stage 1 Phonics Screening Check will not take place and the new Year 4 Multiplication Tables Check has also been cancelled. Depending on the length of the school closure, teacher assessment may still take place at the end of the summer term. However, if the school remains closed for most of summer 1, teacher assessments will only be done for the autumn and spring terms. Assessment will be reported to parents in the usual way within the end of year written school report.
Home Learning links
Use this link to access 'Purple Mash'...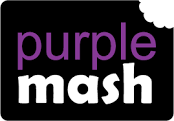 Children will be able to access Accelerated Reader quizzes at home using the following link: Accelerated Reader
Twinkl.co.uk - are offering a free subscription for parents
Classdojo.com - are offering a free subscription for parents
Jane Considine, who provides teachers and schools with guidance on teaching writing, is sharing daily writing lessons for children of all ages. This is a fantastic way to keep children inspired and practising their writing skills while learning from home. The videos go live at 9:45 daily, but can be watched at any point after that. https://www.youtube.com/watch?v=rs3rCIhtQso