Curriculum
Curriculum and Assessment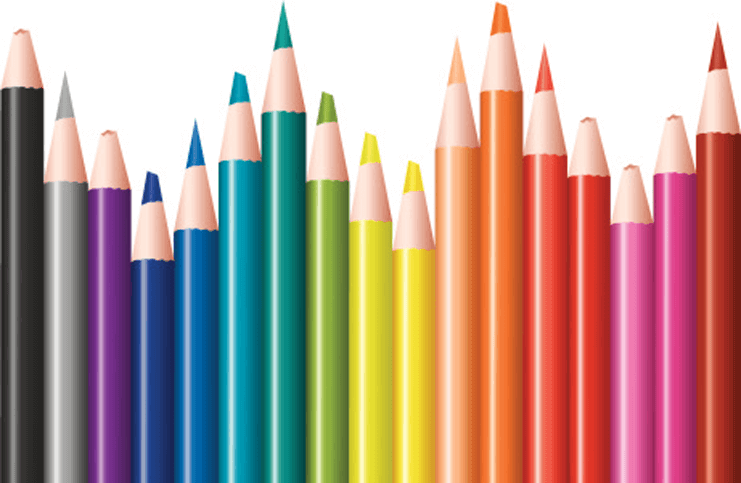 Children come to Stopsley Community Primary School to learn. We work hard to provide opportunities for children to do their best. The staff plan learning opportunities that are varied, enjoyable and matched to the needs of your child. We are very much focused on ensuring all children at Stopsley make the very best progress possible. In common with all community schools, we follow the National Curriculum.
English and Mathematics are taught every day. Within English we teach Speaking and Listening, Reading and Writing and daily Phonics. We follow the letters and sounds programme. At Stopsley we are part of the Primary Writing Project.
Other curriculum areas are covered weekly or termly. A curriculum newsletter will be issued termly to give families more information about what their child is learning.
At Stopsley we teach RE (as required by the 1996 Education Act), following the Luton Agreed RE Syllabus. The overview can be found here. A hard copy of the Luton Agreed RE Syllabus can be requested from the school office.
Our RE teaching reflects on emotions, moral codes, relationships, the wonders of life and religious stories, beliefs and festivals. These experiences will help children develop thoughtful and sensitive attitudes to all aspects of religious life.
Parents may withdraw their children from religious education and/or collective worship. Parents wishing to exercise their right of withdrawal are invited to discuss the matter with the Headteacher before making a formal, written request for withdrawal.
Homework
Homework is anything that children do outside the normal school day that contributes to their learning in response to guidance from the school. Homework encompasses a whole variety of activities instigated by teachers and parents to support children's learning and it is recognised that learning at home is an essential part of a good education.
Four key principles underpin homework for Stopsley children:
· Children are not little adults and therefore cannot be expected to study at home as adults may study, nor to work as adults may work. Children spend six hours a day at school and are usually tired or 'filled' with school learning by the end of the day; that homework must be kept to a minimum and of a light, relaxed nature.
· The best homework a child can do is 'family living' – talking, listening, playing and sharing interests with siblings and parents. It is these things, which promote learning about life and enhance the value of childhood. Adults should give family time to children.
· Homework is more effective if children can see their parents genuinely engaged in the same or similar activity thus providing a model of appropriate attitudes to learning.
· Homework is more effective if adults provide a clear purpose and positive feedback to children of their work. This not only encourages further learning but also reinforces success for the child.
We also acknowledge the important role of play and free time in a child's growth and development. While homework is important, it should not prevent children from taking part in the wide range of out-of-school clubs and organisations that play an important part in the lives of many children.
At Stopsley Community Primary School we see homework as a range of activities that may, or may not, be based on school learning. The following list gives a few examples:
· Reading with a parent/adult
· Telling the time, using money and sharing
· A family outing e.g. to a gallery, museum, place of interest, walk in countryside/park.
· Learning parts for an assembly or project
· Going swimming
· Playing board games
· Completing jigsaw puzzles
· School based tasks set by the teacher (more on this below)
· Being an active member of a sports club or youth organisation
· Playing imaginative games and word games
· Learning to ride a bike
· Cooking, gardening, making things
· Ensuring children have opportunities to: cut, glue, stick, colour, paint, draw, make models
· Fostering a love of listening to and playing music
· Learning number facts and tables
· Playing games that develop physical skills and building models e.g. Lego, blocks, K'nex
Teacher-led homework and school expectations
The homework expectations below aims to provide children with the opportunity to:
1. Practice and reinforce skills learnt in school
2. Extend learning and provide opportunities for children to read regularly
3. Enable children to develop independent learning and study skills
4. Prepare children for work coming up the following week
5. Learn the correct spellings of key vocabulary and number facts
All children from Reception to Year 6 bring home a reading book each day for home reading. They also have their spellings and rapid recall mathematical facts to learn for weekly check ins with their teacher.
In addition to this families are provided with personalised log in details for Purple Mash and Mathletics and a recommended list of apps and websites should any families wish to encourage their child to continue their learning online in a safe and secure way. This is an opportunity for families to discuss safety and online identity.
In prioritising the basic skills of reading, spelling and mathematical facts, children complete just two learning logs over each half term.
Log 1
This is for the child to record an experience or to research any topic which interests them. At least 3 of these logs over the year will have a clear link to mathematics so that children apply maths skills, solve problems and explain their reasoning. The recording can be making, drawing, written or mathematical e.g. graphs, measuring and costing. This log is to be presented in a 'show and tell' (KS1) or presentation (KS2) fashion with the class as an audience (peer marking). This provides speaking, listening and presentation opportunities across many curriculum areas. This log will be set in week 1 and be presented in week 3 or 4.
Log 2
This is focussed on English, linked to our Primary Writing Project with a grammar focus. Teachers mark this piece. This is set in week 3 or 4 and be handed in during week 6 or 7.
Children need the support and encouragement of parents to complete homework and to encourage good habits for future life.
Physical Education
PE is an important subject and all children have weekly PE sessions. We are fortunate to have a PE leader, two specialist PE teaching assistants and regular, dedicated PE support from Active Luton. Each child will do at least two hours of PE each week and Y4 go swimming at the local Inspire Sports Village. We are increasing the opportunities available to pupils to do sporting activities before and after school through a number of different clubs, groups and teams.
All children must participate in PE. Careful records are kept and where PE kit is not available regularly, we will telephone home and request that a kit is brought into school.
What are we teaching?
At Stopsley Community Primary School we believe that our curriculum is unique and innovative. We deliver it in a relevant, exciting, enjoyable but also challenging way. Our approach to the curriculum is based around ensuring progression. We have undertaken a lot of work when building in the National Curriculum content and skills to ensure it is skills based and progressive. We aim to provide as many first hand experiences as possible and make learning an enriching experience. Wherever possible we build links between subject areas to strengthen learning in a meaningful way.
A little more about History & Geography
Geography is a subject which encourages children to gaze at their world with a sense of awe and wonder. We deliver our Geography curriculum through studies of the human and physical environment. These studies are located in different places ranging from our local area to studies based in other countries and other cultures.
We encourage pupils to notice and learn about similarities and differences between places. We study local areas/issues and extend these studies into the wider world. Where ever possible, children's learning is based outside the classroom. Children are encouraged to use maps at a variety of scales to base their location studies. Map reading skills are taught throughout the school. The children use the maps to locate cities, countries, mountain ranges, rivers, seas and oceans. They use atlases, photos and the internet to explore the environment and economics of those countries which they study. They then use the skills they have developed in Literacy, Numeracy and ICT to report and record their findings.
At Stopsley Community Primary School, we view History not only as simple facts and dates, but encourage pupils to become detectives who explore the past in an exciting way. History is taught mainly through a topic based approach and gives pupils a chance to explore a wide range of sources from which the past may come alive.
The study of history allows our children to compare and contrast, to examine how and why things have changed, to learn about historical characters and expand their research skills. We want them to understand how people have lived in the past and compare this to modern life. We encourage first hand experiences through handling real artefacts and wherever possible arranging field work visits to relevant sites of historical interest in the our local area. We feel it is important that our children understand how history has shaped lives today and why it is an exciting and relevant subject to learn.
Equipment
All equipment is provided by the school, therefore children do not need to bring pencil cases etc into school. They cause 'clutter' in the classrooms and are at risk of getting lost. We would ask that children keep their pencil cases at home where they will be useful to complete homework. We are happy to 'lend' equipment to families when required. Please talk to our Family Worker if there is anything we can do to support your learning at home.
Assessment
Assessment is a continual process and is used by teachers to plan the next learning steps for your child. Teachers use observation of the children and evidence from their work to make assessments. The progress made by each child is closely monitored by the Senior Leadership Team each term.
Foundation Stage: Throughout the year, there is continuous assessment as children move through the Development Matters aspects and areas of learning. The children are assessed at the end of their Reception year against the Early Learning Goals. The Reception team use the Tapestry software to record their assessments.
Year One: Children will undertake the Phonics Screening Check, a National attainemnt test. The results are reported to parents in the Summer term.
Year Two: During Year 2, children have end of Key Stage 1 assessments. These are assessments made by the class teacher and validated by relevant tasks and tests (their SATs). The results are reported to parents in the Summer term.
Year Six: At the end of Year 6, pupils will undertake end of Key Stage 2 assessments in Maths, Reading and EPAG (their SATs). The results are reported to parents in the Summer term.
At the end of the school year you will receive a written annual report for your child which will detail attainment and progress for that year.
Additional Needs
We have a number of staff who support individual children or small groups so that all children can achieve all that they should and access sthe entire curriculum. If the school has concerns about a child's learning or behaviour it will be discussed with all stakeholders. The school has great experience in supporting children with a range of special needs and some staff have undergone specialist training in many areas. The SENDCOs are Mrs Vasiliki Konstantinidou (Tuesday - Friday) and Mrs Jay Honey (Monday and Tuesday).
Voluntary Help
An extra pair of hands is always helpful. We have lots of jobs and activities when an extra adult would make all the difference. All of the activities will be planned by the staff for you to assist with. There are also jobs making and maintaining resources for those people who don't wish to work directly with the children. All volunteers will be subject to checking through the Criminal Records Bureau. Please speak to one of the staff if you can volunteer your help. Parents are warmly welcomed into school and if they would like any more information on our curriculum please ask for Fionna Byrne, Deputy Headteacher.