Hedgehogs like purple flowers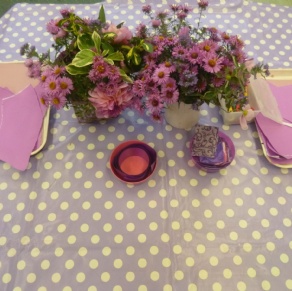 Inspired by the book 'Red rockets and rainbow jelly' by Sue Heap and Nick Sharratt, Hedgehogs have been exploring the colour purple.
In the story there is a page which says "Sue likes purple flowers"
Mrs Allen went and collected some beautiful purple flowers and all the grown ups collected up lots of different pieces of purple material.
The children spent time looking at the flowers and talking about what they could see, an important activity to continue to develop those all important communication and listening skills.
They then got to create their own representations of the purple flowers using the materials available. Imagination and creativity is encouraged here at Stopsley and every child's finished creation looked different and was unique to them.
The grown ups in Hedgehogs then created a lovely display of their pictures. This is important in creating a sense of pride and achievement for the children.