Just add imagination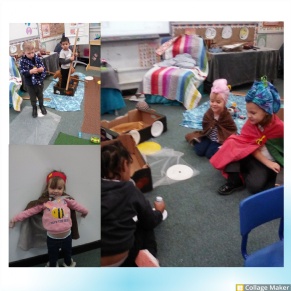 Can we share a secret of imaginative play that will increase your enjoyment over the holidays?
A piece of fabric (pillowcase or towel) can be a cloak, a river, a grassy field or even a turban.
A cardboard box might be a sleigh one minute and a cave the next. Of course the first thing that springs to our minds is a boat or a car. Perhaps this is where we get the phrase 'thinking outside the box'.
We wish you all a fun-filled, imaginative holiday period, full of play and adventures with your little ones.
Mrs Newman and the Nursery Team
Please enter some content for your blog post here.