Our Home Visiting Hedgehogs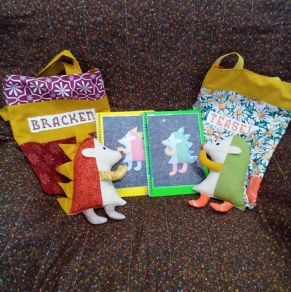 We are very excited to have two new friends join us in Hedgehog class
Their names are Teasel and Bracken and they are Home Visit Hedgehogs. The children will shortly be taking it in turns to bring a hedgehog home with them for a week, so that they can join in with family life and all the fun things the children like to do at home.
Bracken and Teasel each have a diary so you can help your child to keep a record of their time together by taking photographs, drawing pictures or writing about their experiences.
When your child returns the hedgehog to Nursery at the end of their week they will be able to share the diary with the rest of their friends in Hedgehog class and talk about the fun they have had.
We can't wait to see what our new friends get up to.
Have a lovely half-term.
Mrs Wiles