Family Christmas Crafts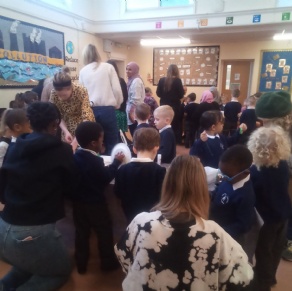 What a wonderful morning we had today!
We were joined by lots of parents and grandparents for our Family Christmas Crafts.
The children and their grown-ups worked hard making some truly fabulous Christmas wreaths which we are sure will look wonderful hanging in pride of place in their homes this festive season.
Thank you to all those who joined us. We hope you had as much fun as we did!