A Message from Miss Wilson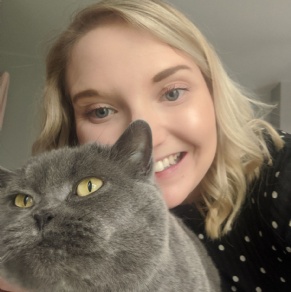 Hello Matisse Class and Year 2,
I hope you're all well and are having lots of fun at home with all this extra time with your families! I've missed seeing you all every day.
I have taken a leaf out of my yoga club book and have been doing lots of online classes to keep me moving. Even the cat seems to enjoy it!
I've been on lots of nice walks at the nature reserve nearby to get some fresh air, I think my favourite part is spotting the different animals! I even found some cows!
With all this extra time, I decided to have a go at baking (something Miss Wilson is not very good at!) but I made some flapjacks and banana bread and both got eaten so they can't have been too bad!
Remember to try not to worry about anything, keep washing your hands, helping your grown-ups and smiling every day! I'm looking forward to your cheery 'Good Mornings' at the door, doing our learning and having Friday pizza together soon!
If you'd like to send a letter back about what you have been up to then I'd love to hear from you. You can send it to the year2help@stopsley.primaryluton.co.uk email address with the subject 'Dear Miss Wilson and your name'.
See you soon! :)