Amazing Art!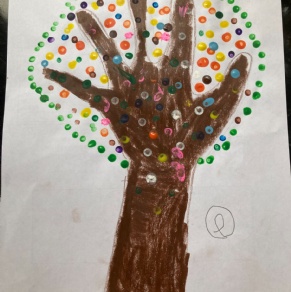 Please enter an introduction for your blog post here.
We have been creating some fantastic artwork, both in school and at home, this week. First of all, we learnt all about a painting technique called pointillism. We looked at some existing artwork to find some similarities and differences and thought about what we liked about this style. We had to practise the techniques and then created our own pieces of artwork to be proud of.
Have a look at some of the pieces created in our Rainbow class and at home too!