Battleships!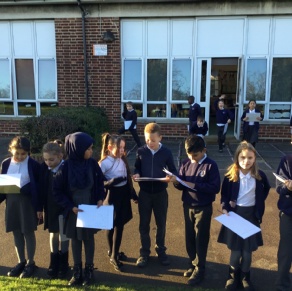 We kick-started our new topic with a fun-filled geography lesson where we incorporated the popular game 'Battleships' to interactively demonstrate how the coordinates of longitude and latitude can be applied. This has supported our new topic 'Ice Explorers' where we have been learning about Shackleton's tremendous journey in Antarctica.
During the launch of our new topic, the children were in groups and created a news show where they reported and interviewed Sir Ernest Shackleton and his journey.
We have some keen geography experts in Year 4. Please do ask them about what they have been learning. The children are looking forward to writing up Shackleton's journey in their Newspaper reports this week.