Ice adventure story writing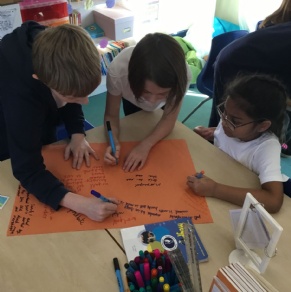 Year 4 are gathering ideas in order to write the next chapter of an adventure story.
This week we have explored an adventure story because we are preparing to write the next chapter. We worked in groups to come up with ideas about the main character and what problems they could face on their journey.
We are looking forward to writing the next chapter over the next couple of weeks!