Let's take an elfie!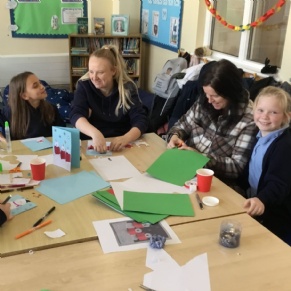 Please enter an introduction for your blog post here.
As we reach the end of a busy half-term, it's a good time to look back on everything the children have achieved over the past 7 weeks. They have continued to build their independence in all areas of their learning, highlighted by the decorations they made at the end of the Design Technology unit of work. We've had our excellent WW2 workshop, which the children really enjoyed and the learning taken from this has been evident in the excellent double-page spreads that have been produced to showcase our WW2 history unit. Finally, thank you to all the grown-ups who attended the Christmas crafts morning, the children loved it and some of the crafts produced were superb. We hope you all have a good rest over the half-term break and we look forward to welcoming you all back in January, ready to build on the fantastic foundations the children have set over the autumn term.