Hello from Miss Southwell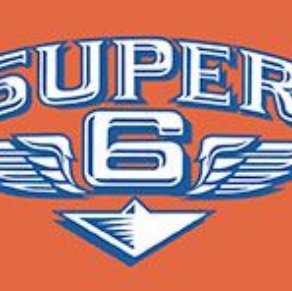 Hi everyone!
Hope you are all well and have had a lovely half term. Hopefully, you have been able to enjoy the lovely weather and spend some time outside having fun.
Over the half term, I have been doing some baking and I have made some cookies, scones and a cheesecake. The cookies didn't turn out quite so well (I think they may have had a bit too much time in the oven) but the cheesecake and the scones were tasty! I think I might try and make some brownies next weekend and see how they turn out. I've also been spending lots of time in the garden, enjoying the sun, whilst working.
I am missing teaching you all and hearing your stories every day. I hope to be back at school and see you all later on in the term, I'm looking forward to hearing all about what you have been up to since I saw you all last back in March. I am sure that you have all been doing your best with everything. It has been tricky to adapt to all of the changes over the past few months but I don't doubt that you have all done your best. Many of you may be feeling anxious about either returning to school or continuing to learn from home. My advice to you is to take your time and talk about any worries that you might be having. My dad has a favourite saying of: 'A problem shared, is a problem halved.' This means that talking to someone about how you are feeling makes you feel better because they will help you to find ways to help you feel better and feel more confident. It also makes you feel better just to tell someone what is going on inside your head rather than keeping it all bottled up. It's ok to worry – everyone does it!
For those of you back in school this week, I hope you are enjoying the chance to see your friends again. Maybe you will come up with some cool non-contact distance 'handshakes' to say hi to your friends with instead of hugs - I look forward to seeing these. Perhaps there will be lots of dance offs going on as well! For those of you not back in school yet, I hope you are still able to chat to your friends regularly over the phone and are having fun at home with your family.
Keep smiling.
Miss Southwell