Keeping fit and healthy, and learning skills to develop teamwork in PE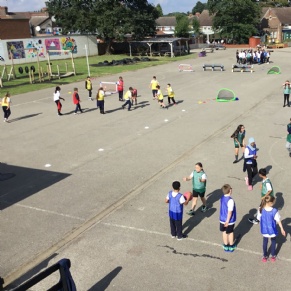 In Year 6, we love our Thursday PE afternoon!
It gives us the opportunity to get out of the classroom and learn outside. We love that we are able to take part in PE as a whole year group and work and compete against other classes in Year 6. We have particularly enjoyed learning about what makes a great team, and how communication and encouragement are more important than the skills.