Read For Good's Readathon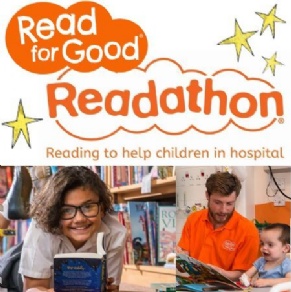 We are taking part in Read For Good's Readathon!
Read For Good is an organisation that raises money for children to be able to read books when they are in hospital. As well as raising money for children in hospitals, the readathon will also raise money for new books at school.
The children in KS1 and KS2 have been given a sponsor book and will be asking friends and family to sponsor them to read. All information can be found on the sponsor card.
We will be asking children to bring their sponsor money into school at the end of May, or the money can be donated online.