Are you feeling creative?... It's competition time!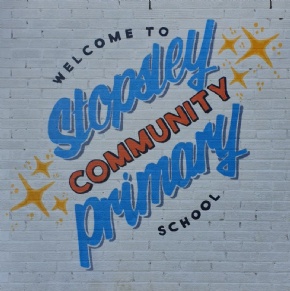 We are excited to announce a new art and design competition. Our playground mural is incomplete and now we need the help of the children to finish it. Each frame is inspired by a year group or school theme. The idea for the competition is that the children will design the remaining frames and the chosen designs will be enlarged onto the wall by our Art team.
The winners will be announced the following week after the deadline. The year groups to choose from are Nursery, Year One, Year Two, Year Three, Year Four, Year Five. The design can be any year group, not necessarily the one the child is in.
1 – Choose a year group.
2 – Use a square frame no smaller than 21cm x 21cm to draw/paint the design.
3 – Hand in to their class teacher, clearly labelled with their name, chosen year group and their own class name by Friday 16th April.
Please watch our video and help your child get involved.
Good Luck!