Dance @ Stopsley
We are very lucky to have weekly dance lessons delivered by the amazing Katie Roberts. All children in years 1, 2, 4, 5 and 6 enjoy learning and performing modern dances that link to their topic work they do in class.
Katie owns her own company (KL Dance Studio) which delivers many clubs covering a range of dance styles. You can visit Katie's website by clicking on the picture below...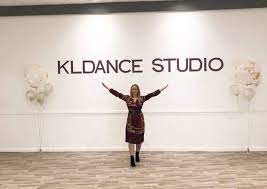 Where possible, our year groups aim to perform a large group dance at the end of the term. Below you can view one of our recent performances (outside because of Covid restrictions). Most importantly, our children have great fun learning the dances.
We also have a lunchtime dance group for some very talented pupils. A video of one of our group's performing can be seen below...