Luton Town FC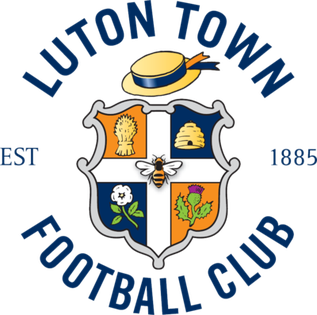 We are a huge Luton Town FC supporter. A few years ago we became the first official 'partner school' to Luton Town FC, meaning that we work very closely with the team at Kenilworth Road. If any children come to our school, we provide them with amazing opportunities that are linked to the football club and we are the only local school that is able to do this. Luton Town FC is a big part of Stopsley and they therefore, provide us with a lot of benefits that are only available for Stopsley children.
These benefits include...
Stadium visits throughout the school academic year
Afternoon 1st team player visits
Participation into partnership schools tournament and festivals
Mascot visits
LTFC at our annual school fete and other fundraising events (use of their inflatable dart board and inflatable goal whenever our children need a reward!)
Our partnership is celebrated in quite a few different ways. Our school's logo appears on all LTFC after school leaflets, we have a school banner to promote the partnership and we have our very own page in the matchday programme. Our very first programme page can be viewed or downloaded by clicking on the image below...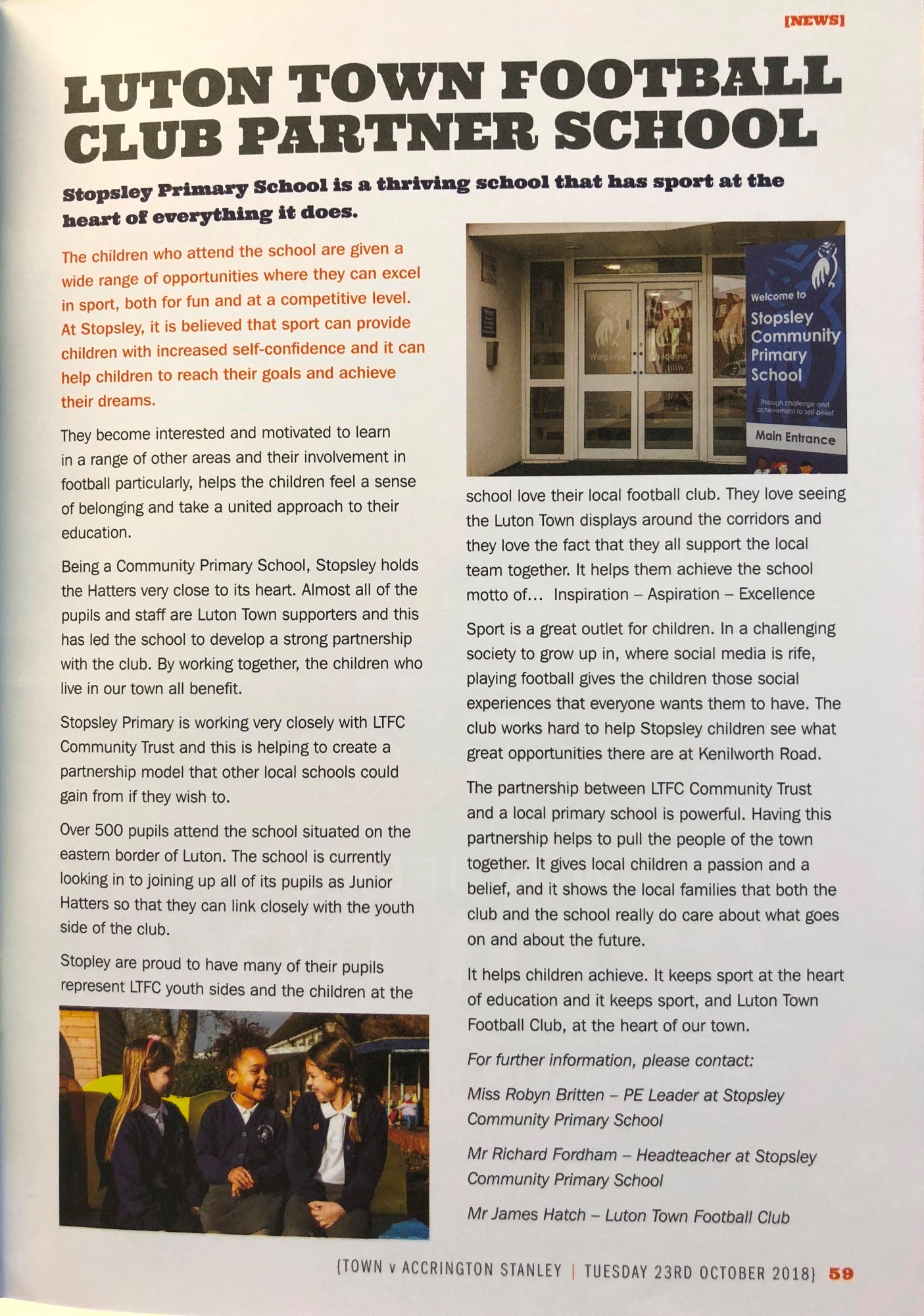 The teachers at Stopsley Community Primary School work closely with LTFC as well and the club support our staff to deliver the best PE and PSHE experiences for our children. As part of this incredible partnership, LTFC also provide us with the following 'Premier League Primary Stars' delivery, which includes:
LTFC led delivery (including 'Supermovers')
Teacher support programme
PSHE class lesson delivery and assemblies
Reading and Maths stars (including further stadium visits for select groups of pupils
For more information about the football club and for all latest news, reports and to buy tickets, please visit:
Luton Town FC fixtures for the season
Please click on the link below to see this year's fixture list: