ParentView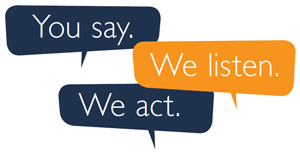 We hugely value and appreciate parents' views. Together, we want Stopsley to be the very best school for our children. We appreciate hearing about the things that we are doing well and we learn from hearing about the things that can be made better. To have your say, please complete Ofsted's Parent View questionnaire below:
At least once every year, the Governing Board will lead a parent questionnaire to also seek your views. This information is analysed and shared with the Senior Leadership Team so that achievements can be celebrated and any concerns can be acted upon. Parents can complete this short survey on paper or online below:
Please do join us at one of our Family Worker drop-in sessions too. This is an informal chat where you can share what we are doing well and what can be further improved. Visit our Family Work page to see the day and time of our next drop-in session.