Autumn learning in Hedgehogs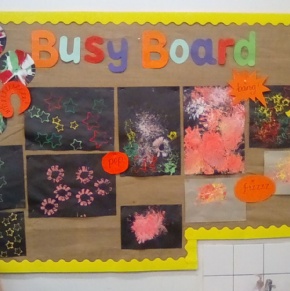 In Nursery recently we have used the opportunity of the changing season and Autumn festivals to enhance our play and learning provision.
We created a hibernation station for animals with leaves and nests which children have been exploring and we have had pine cones and leaves in the water tray where one of the children noticed that the pine cone closes up when it gets wet!
This week in sound time we have been learning a firework song, making bangs, fizzles and wheeee noises. We have also been exploring items that make these sounds on the sound table.
We hope you enjoy looking at the photos, which show some of the wonderful creative opportunities that children have had free access to across the week, as much as we enjoyed taking part in them.