The first signs of Spring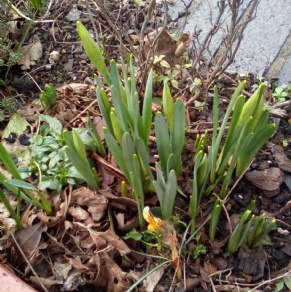 Imagine the children's excitement when, returning from the half term break, they found that our bulbs had started to sprout. As adults we were even more amazed because we had planted them with the children very late!
Spring is a very exciting time in schools. It's the period of time where new understanding begins to bloom and grow. Children who have been in school since the Autumn begin to make further connections and grow in their learning.
Our playful curriculum is about children discovering, exploring and leading their own learning. Alongside this we support them through being fascinated and asking questions or probing and challenging their ideas. Additionally, there are a few brief carpet sessions led by adults across the day.
The wonder of growth is magical. The process is engaging and exciting. We are on this journey together.
The Science Week focus this year is also on growth. Watch out for some exciting activities here in Nursery on this theme.
Please enter some content for your blog post here.