Children's mental health week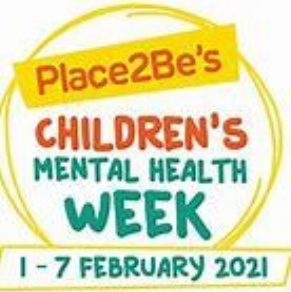 Hello to all our lovely families and children
We hope you have all had a great week. Thank you for all the evidence of fabulous learning we have been receiving either via the help email, uploaded onto the children's personal Tapestry online learning journals or by returning hard copy packs of work we have created for you. It really does help us so much to see how the children are getting on and know what we need to plan for them next. Keep up the good work and keep it coming!
If you are struggling with printing at home, most of our activities can be easily replicated using paper and pencil. Alternatively, give us a call via the main school office or email us at yearRhelp@stopsley.primaryluton.co.uk and we will be happy to arrange a hard copy pack for you. We do ask that if you request a hard copy pack for your child, you do ensure you come to the front office and collect it.
This week is Children's Mental Health week. Place2Be launched Children's Mental Health Week in 2015 to shine a spotlight on the importance of children and young people's mental health. The theme of this year's Children's Mental Health Week is Express Yourself. Expressing yourself is about finding ways to share feelings, thoughts, or ideas, through creativity. It is about finding a way to show who you are, and how you see the world, that can help you feel good about yourself.
The world our children live in at the moment is unusual. All families are experiencing a rollercoaster of emotions as they do their best to manage trying to maintain a normal life in extraordinary circumstances. To support you with this, I have put together some resources which I hope may be helpful to anyone who needs them. They can be found via Tapestry, under the Memo funtion.
Please also remember that we are here for all. If you need support, advice, a listening ear to let off steam to or perhaps your child is struggling and would really benefit from a one on one chat with their teacher, do not hesitate to email or call the school office. One of us will get back to you.
We wish you all well and we are so proud of how the all the children, both those learning from home and in our Rainbow bubble, are managing. We see how hard they are working and we are super proud of each and every one of them.
Have a lovely weekend
Mrs Johnstone and the Early Years team