Merry Christmas everyone!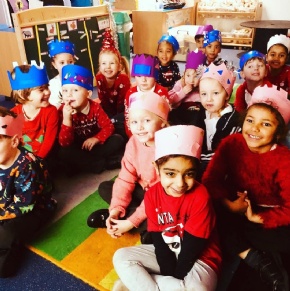 In what seems to have been the blink of an eye, Autumn term is over and it is nearly Christmas!
The children have had their first ever term in school and they have all come so far and learnt so much.
We would like to encourage the children and their families to take a few minutes to look back on the last few months and reflect on all the ways they have developed. From learning to write their name, to learning phonics, to beginning to write words and sentences, to learning how numbers can be combined and shared to make other numbers, to extending their vocabulary, to making friends and growing in confidence. Each and every one of our children deserves a moment of appreciation and we are proud of all of them.
We had a lovely end to our first term together, culminating with our Christmas Carols concert and a party afternoon.
We wish all our families a wonderful and very merry Christmas. We look forward to seeing you all in 2022!
Please enter some content for your blog post here.