A message from Mrs Keane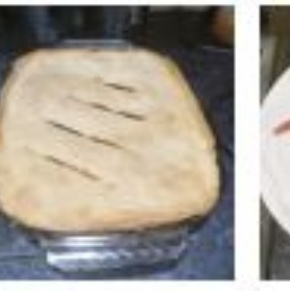 Dear Carle and Freedman class
I hope you are all well and staying safe. I know this is all very strange for you, it's very strange for us grown ups too! I'm sure you've all been busy with home school work but I also hope you have been spending some precious time with your family and enjoying the lovely sunshine we've been having (from your gardens of course)!
I am missing seeing you all but I look forward to hearing all about what you have been up to. From what you have done during school time and during your Easter holidays when we return to school. Here are a few things that I have been up to.
I have been spending time in the garden, listening to music and enjoying the lovely sun.
I have been very busy baking lots of yummy things with my mum. We have made chicken pie, cookies, jam and marmalade tarts, rhubarb crumble, brownies, shortbread and chocolate éclairs! Here are a few photos of some of the things we've made!
As well as all the fun things, I have been busy doing lots of school work for when we return, just like you have!
I think all that is left for me to say is keep trying hard in whatever you are doing (I know it's tricky) and I will see you all when we are back at school!
Stay safe
Love, Mrs Keane