International Food Day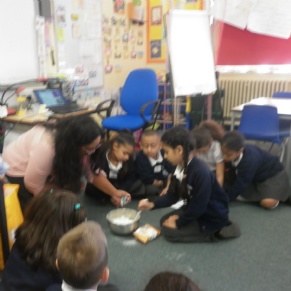 Year 2 took part in preparing and tasting food from Africa.
Our international partner school is in Uganda, Africa. A few weeks ago we made 'All About Us' posters and friendship bracelets which we sent to our friends in Uganda.
On International Food Day we had three activities that we enjoyed: making coconut ices, preparing a breakfast meal from maize flour and tasting pineapple and coconut juice. It was great fun, especially as we took the coconut ices home to taste!