A little message from Mrs Leigh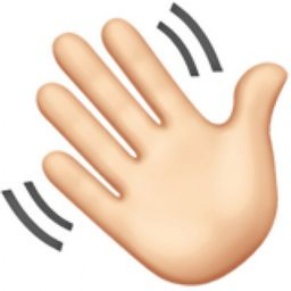 Hi All
Well what can I say! I am missing you guys so much, this is completely alien to us all. This year will go down in the history books and we will all be part of it. I hope you and your families are staying safe and well. I know it's really hard, with the weather being so good, not being able to just take a trip to the park to play with your friends, but, just imagine how happy we will all be when we can finally see each other.
I hope during this time that you are having at home, you have managed to:
Enjoy reading a book, drawing a picture or writing your own story.
Enjoy the nature around you. Studies have found that our air quality has improved during the lockdown and because of less traffic, you can now not only see the beautiful wildlife creatures but hear them too.
Learn to cook with your family, organize your room and appreciate what mum, dad or carer does for you.
Plan your meals for the week and be part of the shopping trip with mum, dad or carer.
Eat together, as a family, share something positive you have done whilst you are all together around the dinner table.
Learn to appreciate that life does not have to travel at the speed of light. A slower pace will allow you to see what truly matters.
Whilst you may not be at school learning, remember this. We are very fortunate to have such amazing technological tools around us that allow us to learn. People of all ages can be educated when-ever they want. Allow this time to appreciate the simpler things in life. High school will be here before you know it and it will be back to a crazy busy life again. Observe what is happening around you both inside your home and outside. Life will never be like this again.
Wow! That was deep. Try to keep positive, be tolerant with your family, be patient and kind and you will get through this. If you can take pictures or film of all the wonderful things you have been up to with your families please do. I would love to know what you have all been up too.
If you would like to write a letter back, you can email it to year6help@stopsley.primaryluton.co.uk with the subject 'Dear Mrs Leigh and your name'.
I miss you all so much and cannot wait to see you all very soon.
Take care and stay safe
Mrs Leigh