A message from Mr Dymock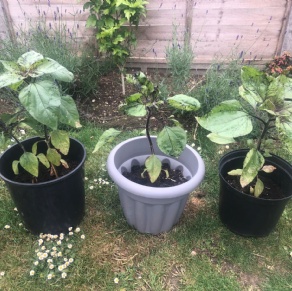 Dear Bolt Class and the rest of Year 6,
I hope you are all well and I hope that those of you who went back to school last week had a good return. Although I am not in school currently, I am thinking about you all and I wish I was in front of you teaching.
To those of you at home, well done on everything you have been doing and for keeping up with all of the work that is on our website. Remember you can send in the work to this email address for me to look at (year6help@stopsley.primaryluton.co.uk).
It has been a long time since I have been in school so I have tried to keep busy and keep to a routine. I have found this really important in ensuring I am calm and don't get bored. Here is a little bit of what I have been up to.
Each day, I take my two dogs, Daisy and Frankie on a nice long walk. We try to explore as much as we can as we are getting a little bit bored of the same walks. I have to be careful when I visit a new place as Daisy often runs away when she smells something. After running away a few times, I have had to ensure she is always on a lead (which she hates).
I have also been doing a lot of gardening since the beginning of lock down and I am pleased that some of the seeds and bulbs I have planted have started to flower. I also planted some sunflower seeds, which were called 'Black Magic'. I was intrigued by the name so I thought I would see how they go. Apparently, instead of going yellow, the petals will be black. The picture above is of them currently – I will post the outcome in a few weeks.
If you remember from my previous message at the start of lock down, I made my own homemade 'green house' to grow some vegetables in. Unfortunately, it did not go to plan and I forgot to take the lid off. As a result, I do not have any tomato plants anymore as they shrivelled in the heat – my bad!
I hope you are all enjoying yourself and are keeping safe.
See you soon,
Mr Dymock