Standing up for Climate Change in Year 6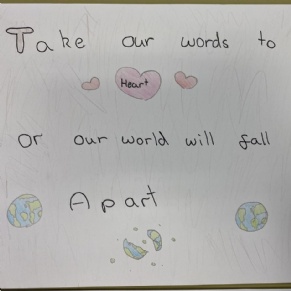 In Year 6, we have been studying Climate Change and Global Warming in our English lessons.
We completed some research on Greta and her work and were inspired by how she has made such a change in such a short time. We are now planning to write our own persuasive speech in order to convince others to think about climate change and global warming.
As part of our experience lesson, we created slogans and placards which could be used in a protest.