Ready - (ROCK)steady - PLAY!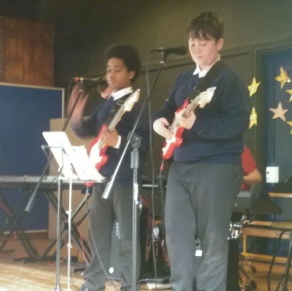 Another fantastic performance from the Rocksteady bands.
Parents, children and staff were 'blown away' by the performances of all the bands. The progress between each performance has been phenomenal - be sure to get their autographs now before they reach the Top 40!
All the children are constantly developing their teamwork, listening skills and music skills as they perform some of their favourite songs by artists such as Ed Sheeran and Sia.
We hope to see you at the next one.