The impact of our #changemakers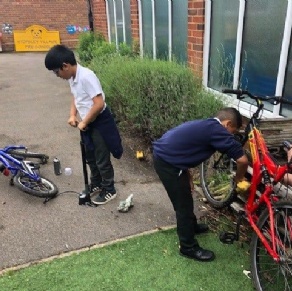 Our #changemakers have been busy over the past year with their changemaker projects.
Over the course of the last year:
They worked hard digging holes and planting 90 new trees around the school.
They have renovated the donated bikes we received and have given 15 refurbished bikes to members of our school community.
They have started work on our new wildlife area.
They eliminated over 9000 car journeys by walking more frequently to school and home.
What a wonderful example of what we can achieve when we work together. We would like to thank of #changemaker partners Decathlon and Wilmott Dixon for their support as we would not have been able to have been as successful had it not been for their expertise, hard work and kind donations of materials that we used!