Ambassador lessons across the school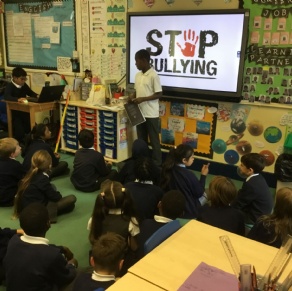 Our ABAs have been busy delivering lessons to each year group this week.
All of our Anti-Bullying Ambassadors have delivered lessons across the school this week, teaching children how to respond if they see unkind behaviour happening. We are so proud of the amazing work they are doing across the school.