Beatbox Collective!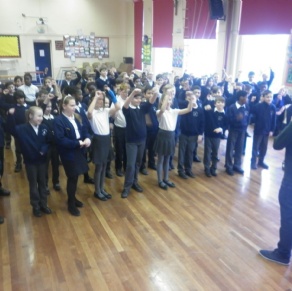 Inspired by Young Voices, Ru (from Beatbox Collective) came to work with all the children providing them with some top beatboxing tips.
The children thoroughly enjoyed learning about the different sound effects that can be made by manipulating our voices in a number of ways. Ask your child to demonstrate 'boots' and 'cats'!
Not only did they benefit from the experience of a professional beatboxer, some of the children had the opportunity to put their beatboxing skills to test within a 1 on 1 battle with a friend.
They all did tremondously and benefited from exploring other avenues in which they could pursue their musical talents.