Have You Herd?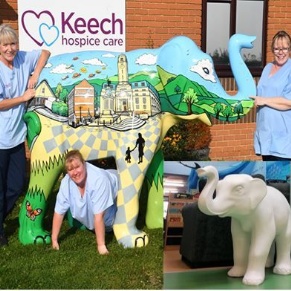 Keech Hospice Care is bringing something BIG to Luton this summer.
Get ready!... This July, The Big Trunk Trail arrives in town – the biggest, most unique, outdoor, public art event Luton's ever seen!Over 30 vibrant, beautifully decorated elephants will trumpet along a free, fun, family-friendly art trail around the town's key landmarks.
One of these elephants will be decorated with the help of the children at Stopsley!
This fantastic event is being brought to Luton by Keech Hospice Care to celebrate its 30th anniversary and say a huge thank you to everyone who has supported the charity's work over the years.
This event aims to raise awareness and vital funds for Keech Hospice. To help, we are participating in The Big Trunk Trail but we also have a ParentMail donation page that goes live on Monday 24th May for anyone who wishes to donate. Please do if you can.
For more information regarding The Big Trunk Trail, visit:
https://www.bigtrunktrail.co.uk/