Curriculum
Curriculum and Assessment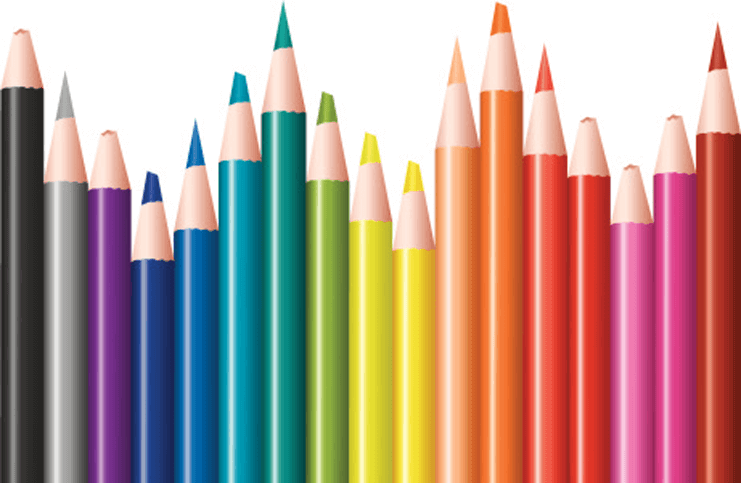 Children come to Stopsley Community Primary School to learn. We work hard to provide opportunities for children to do their best. The staff plan learning opportunities that are varied, enjoyable and matched to the needs of your child. We are very much focused on ensuring all children at Stopsley make the very best progress possible. In common with all community schools, we follow the National Curriculum.
English and Mathematics are taught every day. Within English we teach Speaking and Listening, Reading and Writing and daily Phonics. We follow the letters and sounds programme. At Stopsley we are part of the Primary Writing Project.
Other curriculum areas are covered weekly or termly. A curriculum newsletter will be issued termly to give families more information about what their child is learning.
At Stopsley we teach RE (as required by the 1996 Education Act), following the Luton Agreed RE Syllabus. The overview can be found here. A hard copy of the Luton Agreed RE Syllabus can be requested from the school office.
Our RE teaching reflects on emotions, moral codes, relationships, the wonders of life and religious stories, beliefs and festivals. These experiences will help children develop thoughtful and sensitive attitudes to all aspects of religious life.
Parents may withdraw their children from religious education and/or collective worship. Parents wishing to exercise their right of withdrawal are invited to discuss the matter with the Headteacher before making a formal, written request for withdrawal.
Homework
Homework is anything that children do outside the normal school day that contributes to their learning in response to guidance from the school. Homework encompasses a whole variety of activities instigated by teachers and parents to support children's learning and it is recognised that learning at home is an essential part of a good education.
Four key principles underpin homework for Stopsley children:
· Children are not little adults and therefore cannot be expected to study at home as adults may study, nor to work as adults may work. Children spend six hours a day at school and are usually tired or 'filled' with school learning by the end of the day; that homework must be kept to a minimum and of a light, relaxed nature.
· The best homework a child can do is 'family living' – talking, listening, playing and sharing interests with siblings and parents. It is these things, which promote learning about life and enhance the value of childhood. Adults should give family time to children.
· Homework is more effective if children can see their parents genuinely engaged in the same or similar activity thus providing a model of appropriate attitudes to learning.
· Homework is more effective if adults provide a clear purpose and positive feedback to children of their work. This not only encourages further learning but also reinforces success for the child.
We also acknowledge the important role of play and free time in a child's growth and development. While homework is important, it should not prevent children from taking part in the wide range of out-of-school clubs and organisations that play an important part in the lives of many children.
At Stopsley Community Primary School we see homework as a range of activities that may, or may not, be based on school learning. The following list gives a few examples:
· Reading with a parent/adult
· Telling the time, using money and sharing
· A family outing e.g. to a gallery, museum, place of interest, walk in countryside/park.
· Learning parts for an assembly or project
· Going swimming
· Playing board games
· Completing jigsaw puzzles
· School based tasks set by the teacher (more on this below)
· Being an active member of a sports club or youth organisation
· Playing imaginative games and word games
· Learning to ride a bike
· Cooking, gardening, making things
· Ensuring children have opportunities to: cut, glue, stick, colour, paint, draw, make models
· Fostering a love of listening to and playing music
· Learning number facts and tables
· Playing games that develop physical skills and building models e.g. Lego, blocks, K'nex
Teacher-led homework and school expectations
The homework expectations below aims to provide children with the opportunity to:
1. Practice and reinforce skills learnt in school
2. Extend learning and provide opportunities for children to read regularly
3. Enable children to develop independent learning and study skills
4. Prepare children for work coming up the following week
5. Learn the correct spellings of key vocabulary and number facts
All children from Reception to Year 6 bring home a reading book each day for home reading. They also have their spellings and rapid recall mathematical facts to learn for weekly check ins with their teacher.
In addition to this families are provided with personalised log in details for Purple Mash and Mathletics and a recommended list of apps and websites should any families wish to encourage their child to continue their learning online in a safe and secure way. This is an opportunity for families to discuss safety and online identity.
In prioritising the basic skills of reading, spelling and mathematical facts, children complete just two learning logs over each half term.
Log 1
This is for the child to record an experience or to research any topic which interests them. At least 3 of these logs over the year will have a clear link to mathematics so that children apply maths skills, solve problems and explain their reasoning. The recording can be making, drawing, written or mathematical e.g. graphs, measuring and costing. This log is to be presented in a 'show and tell' (KS1) or presentation (KS2) fashion with the class as an audience (peer marking). This provides speaking, listening and presentation opportunities across many curriculum areas. This log will be set in week 1 and be presented in week 3 or 4.
Log 2
This is focussed on English, linked to our Primary Writing Project with a grammar focus. Teachers mark this piece. This is set in week 3 or 4 and be handed in during week 6 or 7.
Children need the support and encouragement of parents to complete homework and to encourage good habits for future life.
Physical Education
PE is an important subject and all children have weekly PE sessions. We are fortunate to have a PE leader, two specialist PE teaching assistants and regular, dedicated PE support from Active Luton. Each child will do at least two hours of PE each week and Y4 go swimming at the local Inspire Sports Village. We are increasing the opportunities available to pupils to do sporting activities before and after school through a number of different clubs, groups and teams.
All children must participate in PE. Careful records are kept and where PE kit is not available regularly, we will telephone home and request that a kit is brought into school.
What are we teaching?
At Stopsley Community Primary School we believe that our curriculum is unique and innovative. We deliver it in a relevant, exciting, enjoyable but also challenging way. Our approach to the curriculum is based around ensuring progression. We have undertaken a lot of work when building in the National Curriculum content and skills to ensure it is skills based and progressive. We aim to provide as many first hand experiences as possible and make learning an enriching experience. Wherever possible we build links between subject areas to strengthen learning in a meaningful way.