Information for Parents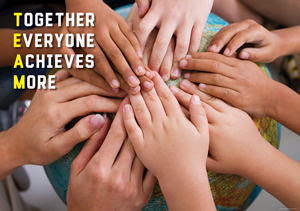 At Stopsley, we know how important it is to work with families so that everyone can 'Reach their Potential'. We work in partnership with all families and when a child joins our school, we encourage their parents to get involved as much as they can.
By being a TEAM with parents, we are achieving long term benefits such as:
Improved pupil attendance, punctuality, behaviour and progress
Increased parent participation and involvement
Enhancing parents' support in their children's learning
Improved home school communications
To get a feel for our work with parents, please look at our Newsletters and the Family Work page on this website. When you are next in school, take a look at some of our displays throughout the corridors.
Resources to help families support learning at home can be found under Parent Support in this menu of our website.
If you would like to become more involved in our work with families, or want more information, please speak to our Family Team.
All parents automatically become members of our Parent Teacher Association (PTA) when their child joins the school. This is a great way to meet other parents and to take part in fun, social events that bring the whole community together. To find out more, visit our PTA page.